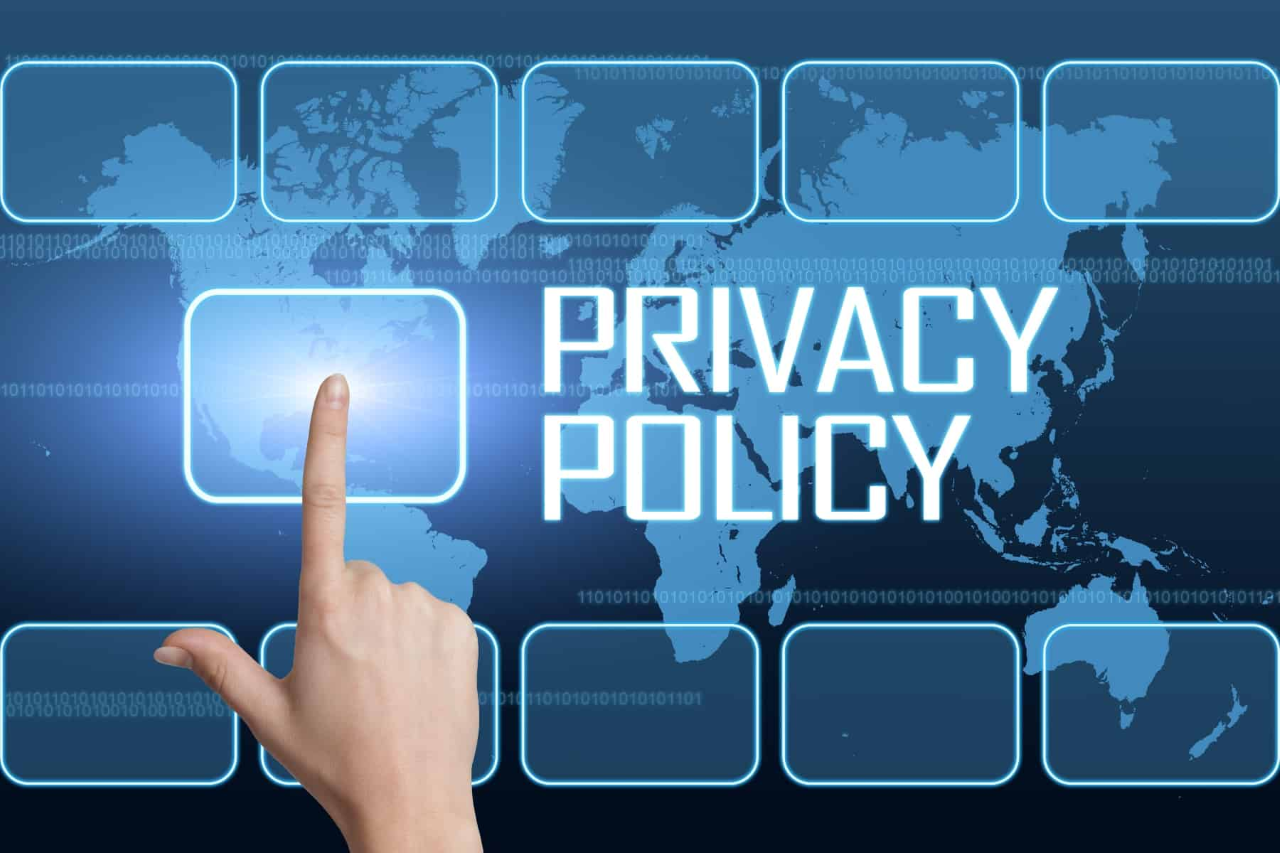 Dr. Gigi Siton, DPT WEBSITE PRIVACY POLICY
Dr. Gigi Siton, DPT wants you to know what information we collect from you when you visit this site, what we do with that information, and how you can change the information we have. Your use of this Internet site (this "Site") indicates your acceptance of this Privacy Policy, which may be revised at any time by Dr. Gigi Siton, DPT
What Information Is Collected
When you visit this Site, we recognize only your domain name and not your e-mail address. We will not have access to your e-mail address unless you fill out a form or send us an e-mail message. We may also collect information about you if you register on a page, fill out a survey, place an order, upload content, post blog entries or comments, participate in our contests or if you otherwise voluntarily tell us about yourself or your activities. We customarily collect Internet-related Information from visitors to our Site, including the referring URL, your IP address, which browser you used to come to this Site, the country, state or province, the pages of our Site that you viewed during your visit and any search terms you entered on our Site, for the purposes of system administration, to gather broad demographic information, and to monitor the level of Site activity. We track customers' traffic patterns throughout their online sessions, including which pages or specific URLs a customer views while using the Site. We use your Internet-related Information to diagnose problems with our servers and software and to administer our Site to better serve you.
How Information Is Used
When you provide information about yourself, we use it to improve our products and services and the content of this Site. We may also use it to complete purchases or other transactions or to send you information about our products and services. For details on how to opt out of receiving information, please see the Choice/Opt-out/Opt-in section of this Privacy Policy, below. When you use interactive features like our blogs (posting entries or submitting comments), or submit user content, please keep in mind that these features are inherently interactive. Information and materials, you submit will be publicly available, thus if you include in your submission personally identifiable information (using your full name in the "name" field of a blog comment, for example), that information may become available to the general public on the Site. We may create aggregate information from records that contain personal information, and may include in those records information you have provided to us, or information we have obtained from third parties. We may use aggregate information for our legitimate business purposes.
Cookies
This Site uses cookies to track online activity of Web users. A cookie is a piece of data on the user's computer tied to information about the user. In order to provide personalization on our websites, the cookie may include your first name, email address and zip code.
Transparent GIFs
This Site uses pixels, or transparent GIF files, to help manage our online advertising and to help us manage our content by informing us what content is effective. Transparent GIFs are tiny graphics with a unique identifier, similar in function to cookies, and are used to track the online movements of Web users.
Sharing Information
From time to time, we employ other companies to perform certain functions on our behalf, such as blog website hosting, fulfilling orders, delivering packages, and services related to the design, maintenance and improvement of this Site and our database and related systems. Regardless of whether you have provided us with consent, we will share your information with those companies that perform certain functions on our behalf under contract to us, as well as in the following other situations. We may also need to disclose personal information if required by law; when we have a good faith belief that such action is necessary to comply with a current judicial proceeding; to respond to a court order or legal process served on us; or when necessary to protect the rights, safety or property of users of this Site, the public or DR. GIGI SITON, DPT. If we merge with or are acquired by another company, if we sell all or substantially all of our relevant assets or file for bankruptcy, we may disclose personal information to an acquirer or Trustee. We may also disclose non-identifiable information about our users to third parties. We may also disclose personally identifiable information if you have given us consent to do so.
Choice/Opt-out/ Opt-in
Our users are given the opportunity to opt-out of having their email address used for commercial emails from Dr. Gigi Siton, DPT at the time they receive any marketing email messages from us (alternatively, we give our users the ability to opt-in before receiving such commercial marketing messages if we are required to give such an option under local law). In any case, users who no longer wish to receive our promotional communications may opt-out of receiving these communications by modifying their preferences in their Site user profile, or by contacting us via email at [email protected].
Use of This Website by Children
This Site is not designed for, nor do we believe it is appealing to, children under the age of 13. We do not knowingly collect personally identifiable information from children under the age of 13. We encourage children to consult their parents before providing personal information.
Links
This Site may contain links to other sites. Please be aware that we are not responsible for the privacy practices of such other sites. We encourage our users to be aware when they leave our Site and to read the privacy statements of each and every site that collects personally identifiable information. This privacy statement applies solely to information collected by this Site.
Security
We currently use and will continue in the future to use reasonable efforts to protect our users' information. When users submit sensitive information via the Site, we use reasonable efforts to protect our users' information both online and off-line. When our order form asks users to enter credit card numbers, that information is encrypted and is protected with encryption software. While on a secure page, such as our checkout page, the lock icon on the bottom of most Web browsers becomes locked.
When we use software to protect your information online, we also use reasonable efforts to protect your information off-line. Access to our users' information is restricted to employees of our company and its affiliates and agencies who need the information to perform a specific job (such as billing or shipping).
Although we have taken steps to ensure that your personal information is not collected, used, or disclosed except as set forth by this Privacy Policy, technical mistakes are possible. We will make any legally required disclosures of any breach of the security, confidentiality, or integrity of electronically stored sensitive personal data via email or by conspicuous posting on the Website as soon as possible to the extent consistent with (a) the legitimate needs of law enforcement and (b) any measures necessary to determine the scope of the breach and restore the reasonable integrity of the data system.
Correcting, Updating or Deleting Personal Information
If a user's personally identifiable information changes, or if a user no longer desires our service or in all other cases, we provide a way to access, correct, update or delete a user's personally identifiable information. This can be done by logging into your profile at this Site's registration on the home page or by emailing our customer support at [email protected]. If you request that we delete your personally identifiable information or deactivate your account we may retain aggregate information developed from your personal information.
Notification of Changes
We reserve the right to change or update this policy at any time by posting a notice to that effect on this Site and other places where we deem appropriate so our users are always aware of what information we collect, how we use it, and under what circumstances, if any, we disclose it. We will use information
in accordance with the privacy policy under which the information was collected. However, if we are going to use users' personally identifiable information in a manner different from that stated at the time of collection, we will notify users via email. Users will have a choice as to whether or not we use their information in this different manner. However, if users have opted out of all communication with the Site, or deleted their account, then they will not be contacted, nor will their personal information be used in this new manner. In addition, if we make any changes in our privacy practices that do not affect user information already stored in our database, we will post a prominent notice on our Site notifying users of the change. In some cases, where we post a notice, we will also email users, who have opted to receive communications from us, notifying them of the changes in our privacy practices. Your continued use of this Site constitutes your consent to these changes.
Contact Information
If users have any questions or suggestions regarding our privacy policy, please contact us by sending a question via email at [email protected]. Please see DR. GIGI SITON, DPT's Legal Notice or terms governing use of this Site.
DEFINITIONS
"agent" means any third party that uses personal information provided to DR. GIGI SITON, DPT to perform tasks on request of the Company.
"personal information" means information relating to an identified or identifiable natural person.
"sensitive personal information" means personal information concerning race, ethnicity, political opinions, religious or philosophical beliefs, trade union membership, or a person's health or sex life.
SECURITY AND DATA INTEGRITY
DR. GIGI SITON, DPT will use personal information only in ways compatible with the purposes for which it was collected or subsequently authorized and will take reasonable precautions to protect personal information in its possession from loss, misuse, and unauthorized access, disclosure, alteration and destruction. DR. GIGI SITON, DPT will take reasonable steps to ensure that personal information is accurate, complete, current and relevant to its intended use.
ACCESS
Upon request and reasonable notice, Dr. Gigi Siton, DPT will grant persons reasonable access to personal information that it holds about them, and will take reasonable steps to permit correction, amendment, or deletion of information demonstrated to be inaccurate or incomplete.
TRANSFERS
Dr. Gigi Siton, DPT will obtain assurances from its agents that they will safeguard personal information consistently with this Policy. If Dr. Gigi Siton, DPT learns that an agent is using or disclosing personal information in a manner contrary to this Policy, Dr. Gigi Siton, DPT will take steps to prevent or stop the use or disclosure.
ENFORCEMENT
Dr. Gigi Siton, DPT will conduct audits of its relevant privacy practices to verify adherence to this Policy. Any employee that Dr. Gigi Siton, DPT determines has violated this Policy will be subject to disciplinary action up to and including termination.
DISPUTE RESOLUTION
Questions regarding use or disclosure of personal information should be directed to DR. GIGI SITON, DPT's Vice President and its General Counsel at the address set forth below. Dr. Gigi Siton, DPT will investigate and attempt to resolve complaints and disputes regarding use and disclosure of personal information according to this Policy.
CONTACT INFORMATION
Questions or comments regarding this policy should be submitted to:
DR. GIGI SITON, DPT
257000 I-45 North Freeway 4119
The Woodlands, Texas 77386
832.813.3559
AMENDMENTS
This Policy may be amended as appropriate, according to the requirements of the Program and DR. GIGI SITON, DPT will provide appropriate notice of such amendments.