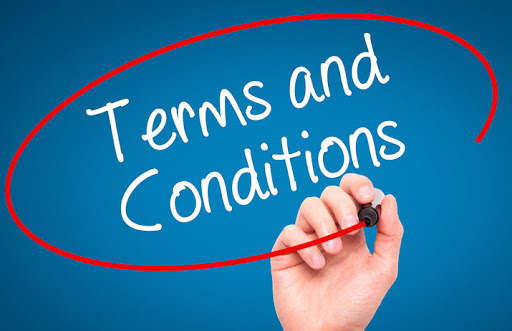 Terms and Conditions —
PLEASE READ THIS DOCUMENT CAREFULLY! IT CONTAINS VERY IMPORTANT INFORMATION ABOUT YOUR RIGHTS AND OBLIGATIONS, AS WELL AS LIMITATIONS AND EXCLUSIONS THAT MAY APPLY TO YOU.
These Terms, including, but not limited to, the Courses price, descriptions, and other e-commerce related information and/or functionality, may change without prior notice at any time, in DR. GIGI SITON, DPT's sole discretion. DR. GIGI SITON, DPT reserves the right, in its sole discretion, to discontinue the Site or Courses and/or to modify the contents of the Site. You agree that DR. GIGI SITON, DPT will not be liable to you for any such discontinuance or modification of the Site or the Courses. In addition, the terms and conditions contained in the DR. GIGI SITON, DPT Privacy Policy and Legal Notice posted on this Site are also incorporated by reference into these Terms in their entirety.
COURSES As used here, "Courses" shall mean your membership in www.gigisiton.com and any and all goods, Courses, and/or information offered or communicated via this Site. These Courses include, but are not limited to, communications, data, statements and information regarding physical evaluations, conditioning, performance training, nutritional guidance and any other consultation, instruction or advice.
CANCELLATION OF COURSES
Because you will immediately enjoy benefits from the Courses which you will be able to use and employ for the duration of one year, subscription fees for Courses are non-refundable.
AUTHORIZED USE
DR. GIGI SITON, DPT grants you a limited license to access and make personal use of the Site for legal purposes and uses and that are otherwise permitted by these Terms. Other than page caching, you are not authorized to download or modify the Site or any portion of it. This license does not include any resale or commercial use of this Site or its contents; any collection and use of any product listings, descriptions or prices; any derivative use of this site or its contents; any downloading or copying of account information for the benefit of another merchant; or any use of data mining, robots, or similar data gathering and extraction tools. You may not post or transmit through the Site any material which violates or infringes in any way upon the rights of others, which is unlawful, threatening, abusive, defamatory, invasive of privacy or publicity rights, vulgar, obscene, profane or otherwise objectionable, which encourages conduct that would constitute a criminal offense, give rise to civil liability or otherwise violate any law, or which contains advertising or any solicitation with respect to products or Courses. You are also prohibited from using the Site in any way that restricts or inhibits any other Site user from using or enjoying the Site.
If you use the Site, you agree to accept responsibility for all activities that occur under your account or password. DR. GIGI SITON, DPT and its affiliates reserve the right to refuse service, terminate accounts, remove or edit content, or cancel orders in their sole discretion. Courses are non-transferable and may not be shared. You agree to: (a) maintain all equipment necessary for your access to and use of the Site; (b) maintain the security of your user identification, password, and any other confidential information relating to your www.gigisiton.com account; and (c) take responsibility for all charges resulting from use of your www.gigisiton.com account, including unauthorized use prior to your notifying www.gigisiton.com of such unauthorized use and taking the legal steps to prevent its further occurrence by contacting us to change your password.
You may not frame or utilize any framing techniques to enclose any DR. GIGI SITON, DPT trademark, logo, or other proprietary information (including images, text, page layout, or form). You may not use any metatags or any other hidden text utilizing DR. GIGI SITON, DPT's name or trademarks. Any unauthorized use terminates the permission or license granted by DR. GIGI SITON, DPT.
Unless otherwise authorized in writing by DR. GIGI SITON, DPT, no user or other third-party is authorized to deep link to any web page contained in the Site (i.e., no links are permitted under any circumstances from third-party web sites to any page of the www.gigisiton.com Site other than the www.gigisiton.com, DPT Site home page). Such links are expressly prohibited. In addition, no Customer or third-party may link to the www.gigisiton.com home page in such a manner as to create a reasonable possibility or likelihood of confusion by users of the third-party website as to the true ownership or sponsorship of the www.gigisiton.com Site and/or as to the existence or lack thereof of some affiliation or other relationship between DR. GIGI SITON, DPT and the third-party and/or its website.
You agree that you will not upload, post, e-mail, or otherwise transmit to the Site or to any other user any messages, programs, or other materials (including but not limited to Trojan Horses, viruses, worms, and the like) that contain software viruses or any other computer code, files, or programs designed to interrupt, destroy or limit the functionality of any computer software or telecommunications equipment.
WARRANTIES
NEITHER DR. GIGI SITON, DPT NOR ANY OF ITS UNDERLYING SERVICE PROVIDERS, INFORMATION PROVIDERS, LICENSEES, EMPLOYEES, OFFICERS, DIRECTORS, ASSIGNEES, OR AGENTS WARRANT THAT THE COURSES OR THE INFORMATION PROVIDED VIA THE SITE WILL BE UNINTERRUPTED OR ERROR FREE. EXCEPT AS EXPRESSLY STATED HEREIN, THE COURSES ARE PROVIDED AS IS, WITHOUT WARRANTIES OF ANY KIND, EITHER EXPRESS OR IMPLIED, INCLUDING BUT NOT LIMITED TO IMPLIED WARRANTIES OF MERCHANTABILITY OR FITNESS FOR A PARTICULAR PURPOSE, ALL SUCH WARRANTIES BEING EXPRESSLY DISCLAIMED.
LIMITATION OF LIABILITY
DR. GIGI SITON, DPT SHALL HAVE NO LIABILITY FOR UNAUTHORIZED THIRD-PARTY ACCESS TO, OR ALTERATION, THEFT OR DESTRUCTION OF, ANY INFORMATION CONTAINED AT THE SITE THROUGH ACCIDENT OR THROUGH FRAUDULENT OR WRONGFUL MEANS OR DEVICES. UNDER NO CIRCUMSTANCES SHALL DR. GIGI SITON, DPT OR ANY OF ITS SERVICE PROVIDERS, INFORMATION PROVIDERS, LICENSEES, EMPLOYEES, OFFICERS, DIRECTORS OR ASSIGNEES BE LIABLE TO YOU OR ANY THIRD-PARTY FOR ANY INDIRECT, CONSEQUENTIAL, INCIDENTAL, SPECIAL OR PUNITIVE DAMAGES, INCLUDING, BUT NOT LIMITED TO, LOST PROFITS AND BUSINESS INTERRUPTION, WHETHER IN CONTRACT OR IN TORT, INCLUDING NEGLIGENCE, ARISING IN ANY WAY FROM ANY PRODUCT OR SERVICE SOLD OR PROVIDED ON THE SITE OR THE USE OF THE INFORMATION OR THE RESULTS OF THE USE OF THE INFORMATION PROVIDED ON THE SITE, EVEN IF DR. GIGI SITON, DPT IS EXPRESSLY ADVISED OF THE POSSIBILITY OF SUCH DAMAGES. IN NO EVENT SHALL DR. GIGI SITON, DPT'S LIABILITY EXCEED THE PRICE YOU PAID FOR A PRODUCT OR SERVICE THAT IS THE SUBJECT OF THE CLAIM. THIS LIMITATION APPLIES TO ALL CAUSES OF ACTION IN THE AGGREGATE, INCLUDING, WITHOUT LIMITATION, TO BREACH OF CONTRACT, BREACH OF WARRANTY, NEGLIGENCE, STRICT LIABILITY, MISREPRESENTATIONS, AND OTHER TORTS. DR. GIGI SITON, DPT WILL NOT BE LIABLE FOR ANY FAILURE OR DELAY IN PERFORMANCE DUE IN WHOLE OR IN PART TO ANY CAUSE BEYOND DR. GIGI SITON, DPT'S REASONABLE CONTROL INCLUDING, BUT NOT LIMITED TO, STRIKES, RIOTS, WARS, FIRES, ACTS OF GOD OR ACTS OF COMPLIANCE WITH ANY LAW OR REGULATION.
NOTE THAT SOME JURISDICTIONS EITHER DO NOT ALLOW OR OTHERWISE LIMIT THE PERMISSIBLE SCOPE OF DISCLAIMERS AND LIMITATIONS SUCH AS THOSE APPEARING IN THE TWO PRECEDING PARAGRAPHS.
ACCORDINGLY, SOME OF THE LIMITATIONS AND DISCLAIMERS APPEARING THEREIN MAY NOT APPLY TO YOU.
HEALTH DISCLAIMER AND RELEASE
This Site provides educational training, physical training, and other information, applications, and content published over the Internet and is intended only to assist users in their personal physical fitness and sports efforts. DR. GIGI SITON, DPT is not a medical organization and cannot give you medical advice or a medical diagnosis. The information presented on this Site is in no way intended as medical advice or as a substitute for professional medical advice, diagnosis or treatment. This information should only be used in conjunction with the guidance and care of your physician. Whether or not you are trying to lose weight, consult your physician before beginning any diet, nutrition, or fitness plan offered through the Site. Your physician should allow for proper follow-up visits and individualize your diet, nutrition, or fitness plan as appropriate. Always seek the advice of your physician or other qualified health care provider if you have any questions regarding a medical condition, your diet, nutritional supplements, an exercise regimen, or any other matter related to your health and well-being.
There is a risk of injury from participation in sporting events and other strenuous physical activity, including the potential for permanent paralysis, other serious injury, and/or death. YOU KNOWINGLY AND FREELY ASSUME ALL SUCH RISKS of participation in any activity or fitness program set forth at the Site. YOU AGREE THAT DR. GIGI SITON, DPT AND/OR ANY OF ITS SERVICE PROVIDERS, INFORMATION PROVIDERS, LICENSEES, EMPLOYEES, OFFICERS, DIRECTORS OR ASSIGNEES (THE "RELEASED PARTIES") SHALL NOT BE LIABLE for any claims, demands, injuries, damages, actions, or causes of action that arise in whole or in part due to the negligence of the Released Parties, or any of them. FURTHERMORE, YOU FOREVER RELEASE AND DISCHARGE, AND AGREE TO INDEMNIFY AND HOLD HARMLESS, the Released Parties from and in relation to all claims, demands, injuries, damages, actions, or causes of action that arise from or relate in any way to your participation in any activity or regimen set forth at the Site. YOU FURTHER WARRANT AND CERTIFY that you have no health conditions or defects that would prevent you from participating safely in any activity or regimen set forth at the Site, that you have consulted and been cleared by a medical doctor in relation to such participation, and that you are otherwise sufficiently fit and healthy to so participate.
The Site is not intended for use by pregnant women, or individuals with any type of health condition. As are all users, such individuals are specifically warned to seek professional medical advice prior to initiating any form of sports training, physical training, or exercise regimen. DR. GIGI SITON, DPT reserves the right to refuse or cancel your membership due to certain medical conditions.
THIRD-PARTY CONTENT
This Site contains information, data, software, photographs, graphs, videos, typefaces, graphics, audio and other material (collectively "Content"). DR. GIGI SITON, DPT does not control the Content supplied by parties other than DR. GIGI SITON, DPT. Any opinions, advice, statements, Courses, offers, or other information that constitutes part of Content expressed or made available by third parties and not by DR. GIGI SITON, DPT are those of the respective authors or distributors and not of DR. GIGI SITON, DPT. Neither DR. GIGI SITON, DPT nor any third party, including any provider, or any user of the Site, guarantees the accuracy, completeness, or usefulness of any Content, nor its merchantability or fitness for any particular purpose. In many instances, the Content available through the Site represents the opinions and judgments of the respective provider or user not under contract with DR. GIGI SITON, DPT. DR. GIGI SITON, DPT neither endorses nor is responsible for the accuracy or reliability of any opinion, advice, or statement made on the Site by anyone other than authorized DR. GIGI SITON, DPT employees. Under no circumstances shall DR. GIGI SITON, DPT be liable for any loss, damage or harm caused by a Customer's reliance on information obtained through the Site. It is the responsibility of a Customer to evaluate the information, opinion, advice or other Content available through the Site.
LINKS TO OTHER SITES
The Site may reference or link to third-party sites throughout the Internet. DR. GIGI SITON, DPT has no control over these third-party sites or the content within them. DR. GIGI SITON, DPT cannot and does not guarantee, represent or warrant that the content contained in these third-party sites is accurate, legal, or inoffensive. DR. GIGI SITON, DPT does not endorse the content of any third-party site, nor do we warrant that they will not contain viruses or otherwise impact your computer. DR. GIGI SITON, DPT does not assume any responsibility or liability for the actions, product, Courses, and content of all these and any other third parties. If you choose to link to or use a third-party website, you should carefully review such third party's privacy statement and other terms and conditions of use. By using the Site to search for or link to another third-party site, you agree and understand that you may not make any claim against DR. GIGI SITON, DPT for any damages or losses, whatsoever, resulting from your use of the Site to obtain search results or to link to another site.
INDEMNIFICATION
You agree to indemnify, defend, and hold harmless DR. GIGI SITON, DPT, its directors, officers, employees, assignees, and agents, and defend any action brought against same with respect to any claim, demand, cause of action, debt or liability, including reasonable attorney's fees, to the extent that such action is based upon a claim that: (i) if true, would constitute a breach of any of your representations, warranties, or agreements hereunder; and/or (ii) arises out of your negligence, willful misconduct, or other breach of these Terms.
GOVERNING LAW
THESE TERMS AND ANY SALES HEREUNDER SHALL BE GOVERNED BY THE LAWS OF THE STATE OF TEXAS, WITHOUT REGARD TO CONFLICTS OF LAWS RULES. Customer hereby irrevocably and unconditionally consents to submit to the jurisdiction of the State of Texas for any litigation arising out of or relating to use of or purchase made through the Site (and agrees not to commence any litigation relating thereto except in such courts), waives any objection to the laying of venue of any such litigation in the Texas courts and agrees not to plead or claim in any Texas court that such litigation brought therein has been brought in an inconvenient forum.
PAYMENT TERMS
Payment must be received by DR. GIGI SITON, DPT prior to DR. GIGI SITON, DPT's acceptance of an order. Payment for Courses is to be made by credit card at time of subscription and, as outlined in "Cancellation of Courses" above, is not refundable. Orders are not binding upon DR. GIGI SITON, DPT until accepted by DR. GIGI SITON, DPT. DR. GIGI SITON, DPT cannot guarantee the availability of a product at a given time. DR. GIGI SITON, DPT reserves the right to revoke any stated offer for any reason and to correct any inaccuracies or omissions, including after an order has been submitted and whether or not the order has been confirmed and your credit card charged. If your credit card has already been charged for the purchase and your order cancelled by DR. GIGI SITON, DPT, we will issue a credit to your credit card in the amount of the charge, and shall not incur any additional liability for such cancellation.
SHIPPING CHARGES
Separate charges for shipping and handling will be shown prior to order and on the invoice(s).
SALES AND USE TAX
Certain sales or other taxes may apply to your purchase. These taxes vary from state to state and will be collected for orders shipped to states where these taxes are applicable. The amount of tax charged is based on current state and local tax rates as well as other factors, including the identity of the seller, the type of item purchased, and the shipment destination of the order. Please review and confirm the taxes applied to your order in your shopping cart before submission.
RISK OF LOSS
Loss or damage that occurs during shipping by a carrier selected by DR. GIGI SITON, DPT is DR. GIGI SITON, DPT's responsibility.
COMPLIANCE WITH LAWS; NOT FOR RESALE OR EXPORT
Customer agrees to comply with all applicable laws and regulations of the various states and of the United States. Customer agrees and represents that it is buying for its own use, and not for resale or export.
CUSTOMER SERVICE
For questions about your purchase or comments about the www.gigisiton.com program or this Site, please contact DR. GIGI SITON, DPT Customer Service at 832.813.3559 or email at [email protected].
PARENTAL OR GUARDIAN PERMISSION
You must be 18 years or older or be between the ages of 13 and 18 and acting with your parent's or guardian's consent to purchase any product or service offered on or through the Site. CHILDREN UNDER THE AGE OF 13 ARE NOT PERMITTED TO USE THIS SITE.
No information should be submitted to or posted on the Site by children under 13 without the consent of their parent or guardian. Unless otherwise disclosed during collection, DR. GIGI SITON, DPT does not knowingly collect or provide any personally identifying information of children under 13 years of age, regardless of its source, for any purpose whatsoever. If DR. GIGI SITON, DPT collects such information, the information will be deleted from the DR. GIGI SITON, DPT's systems as soon as possible after
notification thereof. We do not use any information collected from users under 13 for any marketing or promotional purpose whatsoever. We do not allow children under 13 to be listed in any member directories or to receive direct marketing communications from DR. GIGI SITON, DPT.
We assume that if you are legally providing us with credit card information, you are an adult or are otherwise authorized to do so. In no event however, should you provide us with any information if you are under age 13. We're sorry, but you will need to ask your parent or guardian to make the purchase for you.
COPYRIGHTS and TRADEMARKS
Copyright ©2021 DR. GIGI SITON, DPT. This Site contains copyrighted material, trademarks and other proprietary information which may include text, software, photos, video, graphics, music and sound. DR. GIGI SITON, DPT owns a copyright in the selection, coordination, arrangement and enhancement of such content, as well as in the content original to it. You may not modify, publish, transmit, participate in the transfer or sale, create derivative works, or in any way exploit, any of the content, in whole or in part. Except as otherwise expressly permitted under copyright law or expressly allowed herein, no copying, redistribution, retransmission, publication or commercial exploitation of downloaded material will be permitted without the express permission of DR. GIGI SITON, DPT. In the event of any permitted copying, redistribution or publication of copyrighted material, no changes in or deletion of author attribution, trademark legend or copyright notice shall be made. You acknowledge that you do not acquire any such ownership rights by downloading copyrighted material or otherwise using the Site. All rights are reserved.
DR. GIGI SITON, DPT logos and product and service names, are trademarks of MAGI LLC. Without MAGI LLC's prior written permission, you agree not to display or use in any manner, the DR. GIGI SITON, DPT Marks in any manner not permitted by the applicable state and U.S. laws or as otherwise expressly allowed by these terms.
MISCELLANEOUS TERMS
If any of these Terms shall be deemed invalid, void, or for any reason unenforceable, that term shall be deemed severable and shall not affect the validity and enforceability of any remaining terms and conditions. DR. GIGI SITON, DPT may assign its rights and obligations under these Terms, which will inure to the benefit of our successors, assigns, and licensees. The failure of either party to insist upon or enforce the strict performance of the other party with respect to any provision of these Terms, or to exercise any right under the Terms, will not be construed as a waiver of such party's right to assert or rely upon any such provision or right in that or any other instance.
ENTIRE AGREEMENT
This Agreement sets forth and contains the entire agreement with regard to the matters set forth herein between you and DR. GIGI SITON, DPT. There are no promises, terms, conditions, or obligations other than those contained herein. This Agreement supersedes all previous communications, representations, or agreements, either verbal or written, between and among the parties.
I HAVE READ THIS AGREEMENT, FULLY UNDERSTAND ITS TERMS, UNDERSTAND THAT I HAVE GIVEN UP SUBSTANTIAL RIGHTS BY AGREEING HERETO (AS EVIDENCED BY MY CONTINUED USE OF THIS SITE), AND SIGN IT FREELY AND VOLUNTARILY. I ACKNOWLEDGE THAT I HAVE RECEIVED VALUABLE CONSIDERATION IN RELATION TO MY EXECUTION OF THIS AGREEMENT, WHICH I UNDERSTAND TO BE A PREREQUISITE TO MY RECEIPT OF COURSES. FINALLY, I UNDERSTAND THAT THIS AGREEMENT SHALL BE OF FULL FORCE AND EFFECT AS TO ANY AND ALL COURSES I RECEIVE FROM THE RELEASED PARTIES, WITHOUT REGARD TO THE DATE OR TIMING OF SUCH SERVICE. I CERTIFY THAT, IF I AM UNDER 18 YEARS OF AGE, I HAVE CAUSED MY LEGAL GUARDIAN TO CONSENT TO MY USE OF THE SITE.
Sponsored by
©2021 DR. GIGI SITON, DPT. Texas , LLC All Rights Reserved